DVD and Streaming Licenses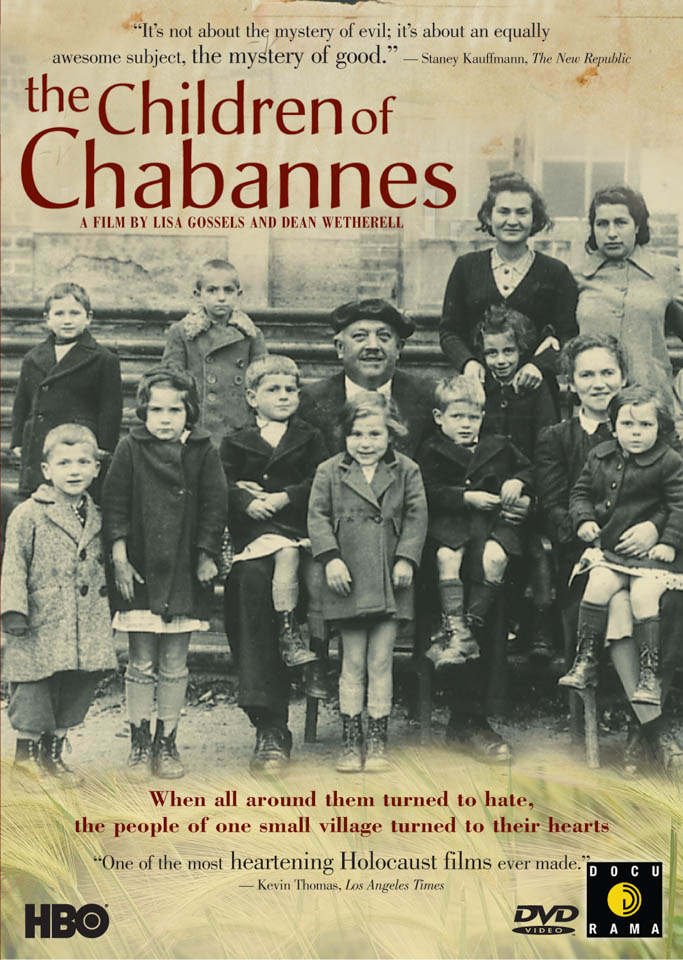 "The Children of Chabannes" was featured in 50+ film festivals. It been purchased by hundreds of high schools, colleges and universities, religious and cultural institutions, museums and public libraries. It is recommended for audiences ages 11+.
Length: 91 minutes
Languages: English and French with English subtitles.
Purchase the film
DVDs – Whether you are an individual or with an institution, please contact us about purchasing a DVD.
Educational Streaming Licenses are available on the Kanopy Streaming platform (colleges, universities and high schools).
Host a screening/rent the film
If you are interested in hosting a screening of "The Children of Chabannes," please contact us with the following information:
• Your name/contact information
• The name of your institution/organization
• The intended usage and if you're planning to charge admission.
• The timing you had in mind for the screening.
• How many attendees you are expecting
• If you would like filmmakers Lisa Gossels or Dean Wetherell to speak with the film.
Relevant Subject Areas:
Education, European History, French Language, Global Studies, Holocaust and Genocide Studies, Human Rights, Intercultural Communications, International Relations, Jewish Studies, Religious Studies, Refugee Studies, Peace and Conflict Studies, Political Science, Psychology and Social Studies.